Rubbish Removal Solutions
Eco-Friendly Rubbish Removal
We Get Rid Of Your Rubbish Efficiently And Responsibly
Are you looking to get rid of some of your unwanted rubbish items removed in Melbourne? We offer the easiest and most affordable rubbish removal services in Melbourne. If you are looking to get rid of any large bulky rubbish – rely on us to do all the heavy lifting. No matter where your rubbish is located, we'll take away your used and unwanted rubbish from anywhere in your home and dispose of it properly. Popeye Rubbish Removal remove items big and small, from large appliances and furniture to e-waste and boxes of clutter. Whether you've got one item or a big rubbish removal project, such as an estate cleanout, downsizing before a move, or business rubbish removal, we do it all, efficiently and professionally.
We provide fasr convenient, and professional rubbish removal including furniture removal, e-waste recycling, office furniture removal, hauling old yard equipment, and more. Contact Us and book a free on-site rubbish removal quote today!
Residential and commercial customers appreciate the convenience and time-saving benefits of our eco-friendly approach. Once your rubbish is removed, the real work begins as we sort, distribute, and dispose of your unwanted items responsibly: recycling and donating items that still have life in them, including electronics. We properly dispose of increasingly complex appliances like refrigerators and air conditioners. Items that can't be recycled or donated are disposed of appropriately.
RUBBISH REMOVAL WE PROVIDE
Whether you're doing a house cleanout, geting rid of bold toys, or upgrading your bedroom furniture, we get rid of rubbish, including:
​
Furniture

Sofas

Box springs

Mattresses

Desks

Bookshelves

Chairs

Tables
Stoves

Refrigerators

Dishwashers

TVs

Gaming consoles

Computers

Cell phones

Dressers
And more!
Hot tubs

Pool tables

Trampolines

Construction debris

Masonry products

Rubbish

Tires

Washers & dryers​
We Guarantee And Better Rubbish Removal Service
​
Book your free, no-obligation quote below.

Our team arrive on-site to review your project and provide a free, no-obligation written quote. All of our team are professional, insured, and honor a 100% satisfaction guarantee.

Upon agreement with We Certified Price Quote, we remove unwanted items safely and efficiently, placing everything in our trucks to be sorted.

After we complete your project, we haul away your rubbish and donate as many reusable items as possible to the network of local charities in your community.

Anything that cannot be donated is recycled, repurposed, or responsibly disposed of.

You will never pay more than your written estimate, and you'll be sent a donation receipt within 14 days for everything we're able to donate- guaranteed.

Get in touch with Popeye Rubbish Removal today to book a free on-site quote.
Book A Free, On-Site Rubbish Removal Quote
​
At Popeye Rubbish Removal, we believe in making it easy to properly dispose of the variety of rubbish in our homes and commercial spaces. If you're too busy to sort and distribute your old furniture, children's toys, appliances, office shelving, and other accumulated items, contact Popeye Rubbish Removal. We sort through your rubbish and recycle, e-cycle, donate, and dispose of each item responsibly.
Call your true experts in Rubbish Removal today to get started!
​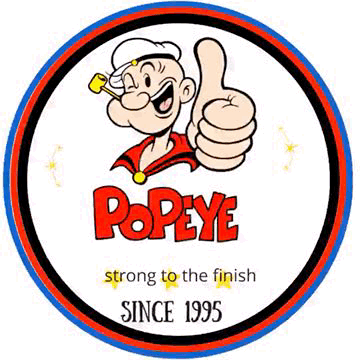 Book A Convenient Time For You




with a two hours window frame
Obligation Free Quote
If you'r happy with the price we start loading
OUR BOOKING PROCESS IS SIMPLE
Professional And Experience




Fast and efficient 28 years of experience!
Superb Service




You're just point your finger and the rubbish is gone!
Quick And Efficient




S

ame day Service guaranteed!
Donate And Recycle




Our ethical commitment is to give back as much as possible!
We Will Beat Any Price




We will give you the best price!